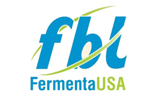 Fermenta Biotech
Fermenta is a leading manufacturer of specialty chemicals, enzymes and nutrient solutions, catering to industries such as pharmaceuticals, nutraceuticals, food and beverages, animal nutrition, and agriculture.
Leveraging its production expertise, the Company has emerged as a global leader in the Vitamin D3 market.
Fermenta is listed on the Bombay Stock Exchange (BSE) in India.