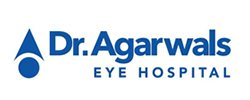 Dr. Agarwals
With over 100 hospitals spread across the country, Dr. Agarwal's is India's largest ophthalmology network.
Dr. Agarwal's has pioneered introduction of several ophthalmic procedures in India and has provided quality eye-care services to over 12 million patients.
During the Fund's investment, Dr. Agarwal's embarked on a mission to make quality eye care accessible to several countries across Africa. The Company currently has a strong presence in Africa, with over 15 centres across 10 countries.